Your Ultimate Guide to the Third Trimester of Pregnancy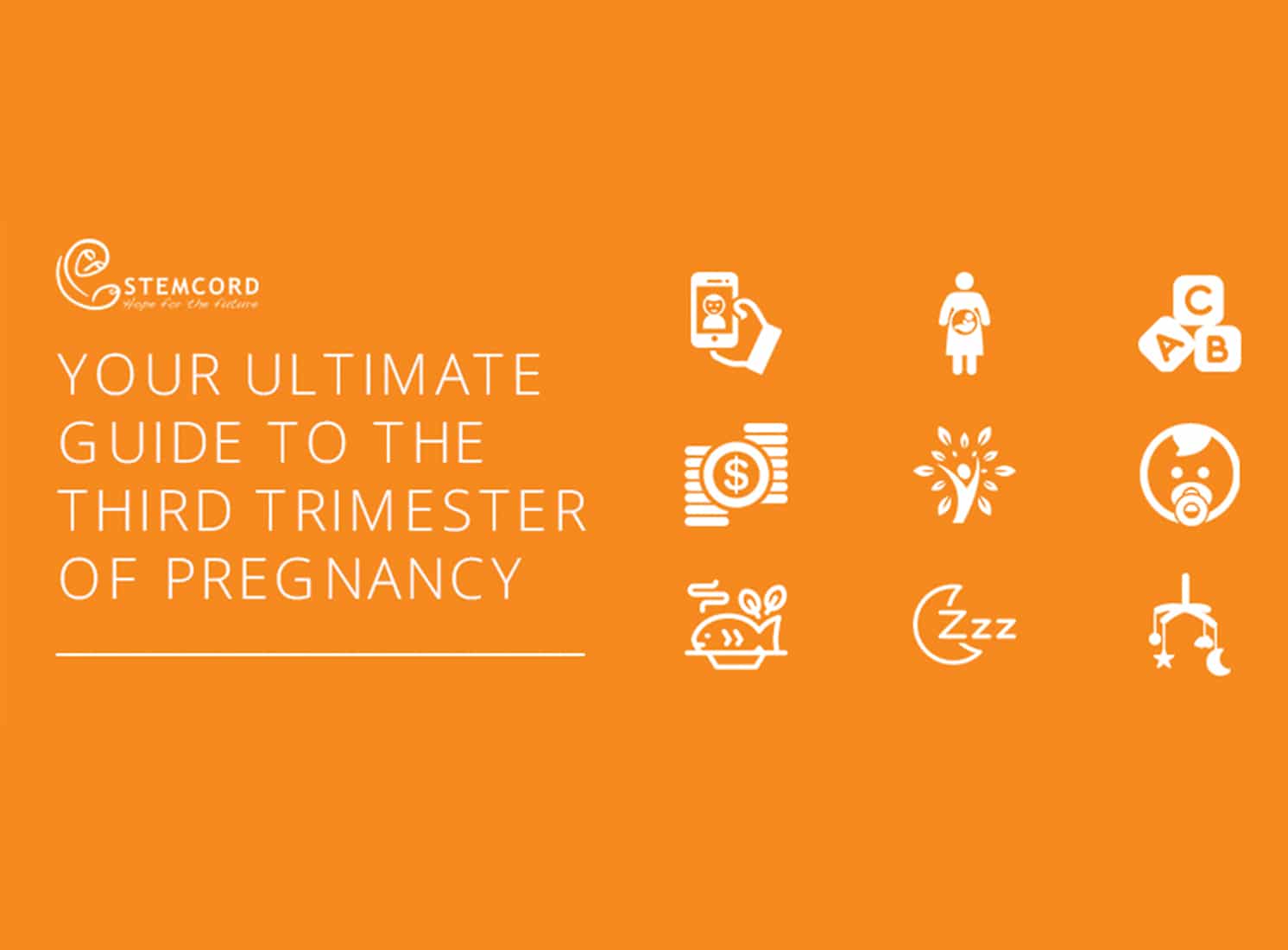 Having a baby is a major commitment. With a baby to nurture, you can be sure that many changes will take place in your life. No one said being a mother is going to be easy, but it doesn't have to be a nightmare as well! By making the necessary preparations, you'll feel confident about embracing your new role as your due date draws near.
There are only a few more months before your baby is due. Here's a list of items to help prepare yourself for the big day and life afterwards.
1. Take Good Care of Your Body
Pregnancy is extremely taxing for your body, so taking good care of your body will ensure that both you and your baby are in the best of health.
1.1 Eat Well
Eating well keeps you and your developing foetus well-nourished and prepares your body for mummy duties like breastfeeding. Always have a balanced diet and your doctor can advise on whether you need supplements.
1.2 Have Sufficient Sleep
Upon your little one's arrival, frequent crying and night feeds are likely to prevent you from getting much decent sleep, so sleep well while you can! Sufficient sleep boosts your immunity and keeps illnesses at bay. Many experts recommend expectant women to get at least seven hours of sleep a day.
1.3 Stay Active
Staying active while pregnant enhances your overall well-being, prevents you from becoming overweight and reduces your chances of developing pregnancy complications. The American College of Obstetricians and Gynaecologists recommends that pregnant women engage in 20-30 minutes of moderate-intensity physical activity a day on all or most days of the week. And don't let the bump stop you from dressing up and feeling good too!
2. Take Beautiful Pregnancy Photos
Celebrate your baby bump! There is no other time your body will look like this unless you conceive again, so why not capture everlasting memories of your pregnant self? Whether you choose to do it yourself or engage a professional photographer, you'll be glad you did.
3. Devise a Birth Plan
Especially if you are delivering for the first time, you absolutely need to be prepared!
There are 2 vital questions you need to think about your delivery
Question 1: Where do you want to deliver the baby?
While it is common for women to deliver their babies in any of the hospitals, you have the choice of delivering your baby at home too. However, doing so is inadvisable for mothers-to-be who have had difficult births or conditions such as preeclampsia because of the lack of medications and equipment should an emergency arise.
Question 2: How do you want to deliver the baby?
For your baby's exit, choose from natural, caesarean section or water birthing methods in consultation with your gynaecologist. Another practical consideration is whether you want pain relief. Options range from epidurals to massage to hypnosis and what you choose is purely individual. If you need more help, you may even want to hire a midwife to provide advice and care during and after your pregnancy. Upon making these decisions, you need to make bookings in advance and communicate your birth plan clearly to your doctor and those closest to you.
4. Decide Whether You Want to Store Your Baby's Cord Blood
"What's the use of keeping my baby's cord blood?" you may wonder. Umbilical cord blood is a rich source of haematopoetic stem cells (HSC) that have been successfully used to treat immune and genetic disorders as well as blood cancers.
The main benefit of storing your baby's cord blood is having ready HSC in the event they are needed without having to go through the time consuming and costly process of searching for a suitable donor.
Even among siblings, the chance of a successful match is one in four. Hence, storing your baby's cord blood may mean the difference between life & death when certain diseases strike and serve as a form of a biological insurance.
Parents can pay to collect and store your baby's cord blood in a private cord blood bank such as StemCord.
The collection of umbilical cord blood is pain-free and risk-free for both mother and baby. Under MCYS's Baby Bonus Scheme, parents can pay for cord blood banking services using their children's Child Development Account. Unless you have opted to save your baby's cord blood, the umbilical cord is usually discarded after delivery.
Tip: Find out more about cord blood banking here.
5. Plan Your Finances
If you haven't started calculating how much having a baby will cost you, you should really do so now. From the inevitable essentials to the nice-to-have items, there is just so much to spend on. Here are some of the things you can expect to spend on:
• Prenatal check-ups
• Delivery charges
• Confinement needs
• Essentials like diapers, bottles and so on
• Toys
• Childcare
Your first step towards ensuring you have adequate finances to raise your baby is to assess your needs and wants where childrearing is concerned. Discuss this with your spouse and work out how you can reasonably fulfil them with your combined income. Familiarise yourself with the Baby Bonus Scheme and how it can be used to ease your financial burden. You may also consider taking up insurance plans for you and your child.
Tip: Check out insurance plans from various providers. Some of them cover pregnancy complications and congenital diseases.
6. Get the Baby Essentials
Bringing your baby home for the first time is definitely a special occasion to look forward to. But have you gotten what you need to care for your newborn? At the very least, you will need a cot, diapers, baby clothes, a swaddle cloth, wipes and a baby carrier. Accepting hand-me-downs from friends and family saves you not only the trouble of having to buy them yourselves but money as well. Stock up your essentials because you may not have the time when your baby is home.
Tip: Make a list of items you need to get for your baby's arrival. Then, do your research on the options you have, especially for more expensive items like baby cots and strollers.
7. Make Plans for the First Year of Motherhood
By the time you are cradling your bundle of joy in your arms, it could be too late to worry about certain things. On top of that, caring for your newborn will likely leave you with little free time and more than a little tired. With so many things to take care of, making plans early will prevent your new mum's responsibilities from throwing your life into a mess.
If you are working, plan how you are going to use your maternity leave and discuss with your company if you need to make alternative work arrangements. Think about naming your baby and how you would like to be involved in his early childhood. Would you continue working full-time? How would you like to record all his developmental milestones and your memories of times spent together?
Consider your childcare options and see if your family can help. It is also necessary to plan for your confinement especially if you intend to hire one of those confinement ladies who need to be booked months in advance. As you are likely to have limited "me" time in the first few months post-partum, this is the time to indulge in all the "me" time you want. Don't forget to load up on information on baby care too!
Tip: Stock up on books, dramas and things that keep you entertained during the long hours at home. Working from home is an option too.
From preserving memories of your pregnant self to making all sorts of decisions, we've dished out the essentials. Get any help you can so you can do the necessary without tiring yourself out. Know that you are closer to being a happy and prepared mother with every item you check off this guide. Enjoy your final trimester and all the best!
Find this article useful? Share it with your friends or simply leave a comment below!